The game that's outta this world
Days Creek students are all-in for Among Us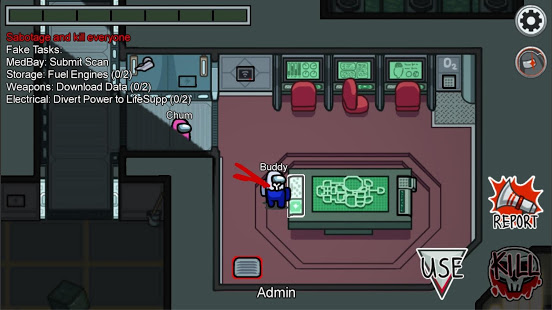 Among Us the game that's grabbing everyone's attention with a 4.5 star review. People all over the world have been going crazy over this simple game, including here at Days Creek.
With 3 different maps, 10 players, and up to 3 imposters what's not to love? With 12 colors to choose from ,multiple clothes and many pets to have fun with on The Skeld, MIRA and Polus.
Among Us is a strategy like game as you complete multiple tasks as a crew mate and try not to be killed by the Imposter(s). As the Imposter your job is to fake tasks, sabotage, and kill the other crewmates. You can play with friends or strangers alike. Dress up your character, give them a friend and hop onto a server or create your own to give to friends.
Don't forget to set a time limit or you'll be playing for hours. Available on phone,tablet and laptop you can join the fun too! "It's fun to play with friends," said Ian Clifton. "It's unique and fun. Lots of options to play and settings. 45 minutes is the longest I've played."
"I play for an hour at least" Great Reedy said "Getting Imposter is just as fun as being a crewmate." "I haven't  played but it sounds fun with logical thinking."
Ms.Hall said "Altogether I would probably play for an hour."