Tiller Trail Times Gift buying Guide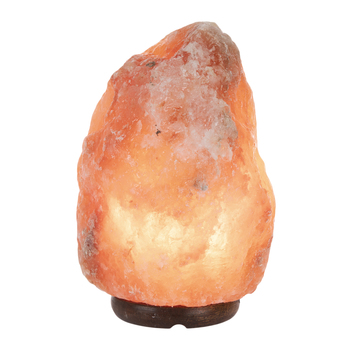 Do you have a loved one who was on the nice list in 2022? Do they deserve more than one gift? Go with the old adage and buy them "something they want, something they need, something to wear, something to read." 
This four-pronged strategy requires some intimate knowledge about your loved one. If you're uncertain what they want or their tastes in clothing or literature, do some scouting. Ask a co-worker, best friend or relative. Your loved one will appreciate the extra effort.
Suggestions vary depending on the person, but think indulgences for wants and practicality for needs. It's hard to go wrong with beanies for wearing and I've never read anything bad by author Gary Paulsen, best known for "Hatchet."
Fishing gear
A great gift for the avid fisherman is a tackle box. Tackle boxes range from about $5 to $180 with the smaller ones being cheaper and becoming more expensive as they get bigger. 
If they already have a tackle box and need stuff to put in it. A good gift is a bait and tackle bundle. Bass Pro Shops have Bass and Walleye boxes for $40 and a Crappie box for $30. What I personally think is the best option is looking on shopkarls.com for tackle bundles because they have stuff for every kind of fish you can think of. The prices range from $13.50 to $125. 
If they have everything you could get them a talking fish or other gag gifts.    
— Michael Jenks
Pajamas
Chances are you live near a Dollar General. And if you don't, it's probably coming to your zip code soon. Next time you visit one, get a friend or loved one something that will keep them warm on these cold December mornings: a set of affordable but comfy pajamas.
They're useful at night, in the morning or for those lazy days when there's no rush to get dressed at all.
Fun fact: Pajama is a term from the Indian subcontinent. 
— Cordell Guckert
Himalayan salt lamp
If you're on a budget this Christmas, or you have a long list of people to buy gifts for, making your dollars stretch is crucial. Here's a gift package that can be accomplished without breaking the bank.
Go to a thrift store like St. Vincent de Paul or Goodwill and find a coffee mug. It could be festive or humorous. Then head over to a grocery store to fill it with treats. I recommend Hershey's Kisses, a candy cane and a single pouch of instant hot cocoa. Add a bow or some ribbon and you have a gift with a personal touch for under $20.
Another good affordable present for someone for all ages is a salt lamp. They are very pretty room decorations and can be used as a night light for toddlers.
Himalayan salt lamps are crystals carved from amber-colored rock salt, hollowed out to fit a lightbulb inside. When you light them, they give out a warm, reddish-pink glow.
They cost between $10 and $30.
— Shayleigh Lynn
Hoodies
A good way to start off the chilly new year is to have a new hoodie, crewneck or jacket. Depending on the brand you can can these for cheap and everyone enjoys a new wardrobe. They are suitable for everyone no matter the age, and they are also very comfy. 
Another way to stay out of the cold during the winter season is to get someone a blanket. You can find these in almost any store for a good price and every blanket is a good blanket. This gift is also a gift for everyone, people can have a million blankets already and getting one as a present would be just as good as if they had none.
— Evan Woodruff
Hobby kits
Buying gifts can be hard because people are very picky about things. But something that can't go wrong is a hobby, if they like chess get them a chess board, if they like crocheting get them a crocheting set. If you don't know their hobby then ask their friends or family. Hobbies are an easy gift to give.
— Rossli Berlingeri