Store, restaurant returns to Tiller
Snacks, Indian food offered upriver by Sidhu "Neil" Nashattar
TILLER — A natural smile, hearty hello and the rich, salty scent of chicken curry greets you when you walk into the Pit Stop.
Sidhu Nashattar, who goes by Neil, and his father added the Pit Stop to their chain convenience stores earlier this year. They also run the Pioneer Market in Canyonville.
Pit Stop is extra interesting considering its the first successful store since 2013 with the last one closing with the elementary school in Tiller. When the elementary school closed the previous store lost most of its customers.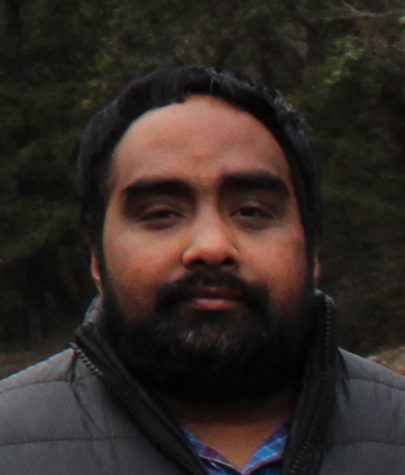 Neil says he sees around 20-25 customers a day with most of those coming either passing through on the Tiller-Trail highway and some locals that he's getting to know well. 
The locals appreciate his store, it's one of the only stores within 20 miles to Tiller locals. Neil says he's been in the convenience store business for 10 years and he enjoys it very much, his favorite part is meeting people and sharing stories. 
He bought his store not long before the big fires out in Tiller and saw a lot of fire crew coming through his store where they could get cold drinks and a snack.  During this time with the fires Neil estimates he saw over 100 customers a day. 
He also had some issues with the septic tank there when he first started off. Neil continues to update his store, recently he's gotten an ATM and new sign outside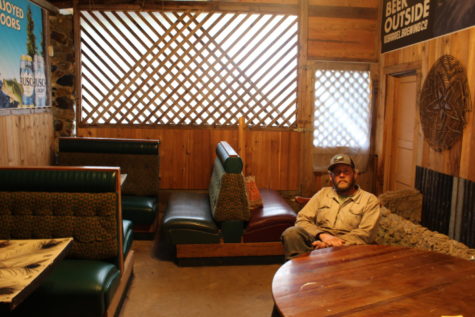 his store. 
He has the "Pit Stop Lounge" where you can come to sit down and enjoy a meal and if you're of age, a drink from a large selection in his "beer cave." 
In the morning you can buy biscuits and gravy and yogurt. Through the rest of the day Neils menu has Fish and chips, burgers, curry, and steak sandwiches. Breakfast is 8-11 a.m. and you can order takeout from 9 a.m. to 5 p.m.
Neil has a full life. He moved from Punjab, India at age 25 to England, where he spent two years. 
Then he moved directly to Douglas County, where he's opened several convenience stores. 
Neil is considering buying Strong's Market at some point. 
He's enjoyed the game cricket since his youth, it's similar to baseball with a few extra steps. 
If you're interested in visiting one of Neil's stores, don't be shy, come on down. You can visit the Pit Stop 7 a.m. to 7 p.m. and Pioneer Market from 5 a.m. to midnight.
Neil would like to get more involved with the community so if there's anything you think he can partake in please let him know at his Facebook page at https://m.facebook.com/104396008606004/.